Archive for Juli 2011
Ooh, It's have been 6 months not updating blog, cause there's a lot of works. Sorry..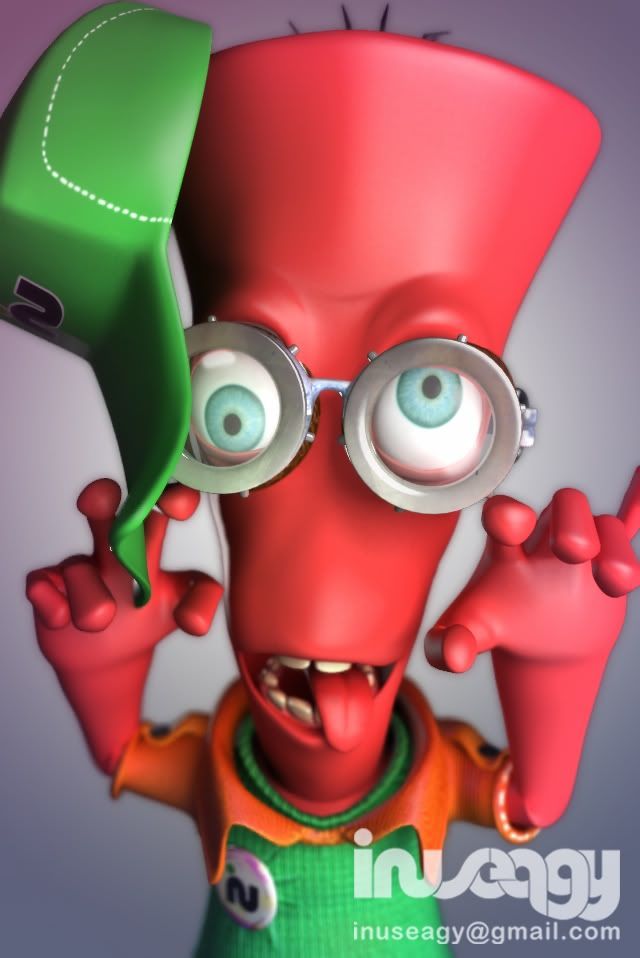 Minisea "Weeck!" - Preview
"Minisea" is abbreviation of "Minion of Inu Seagy", I make a minion to become a friend who help me to talk shop likewise Guru in "Despicable Me".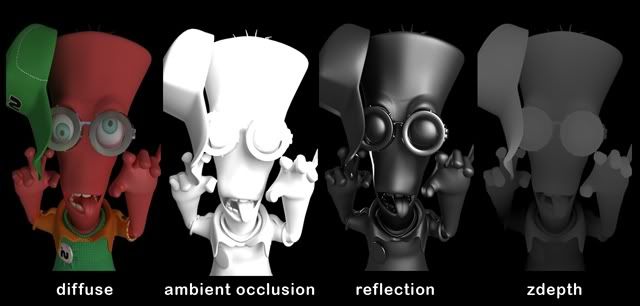 this's layers that arranged to be one composed image on above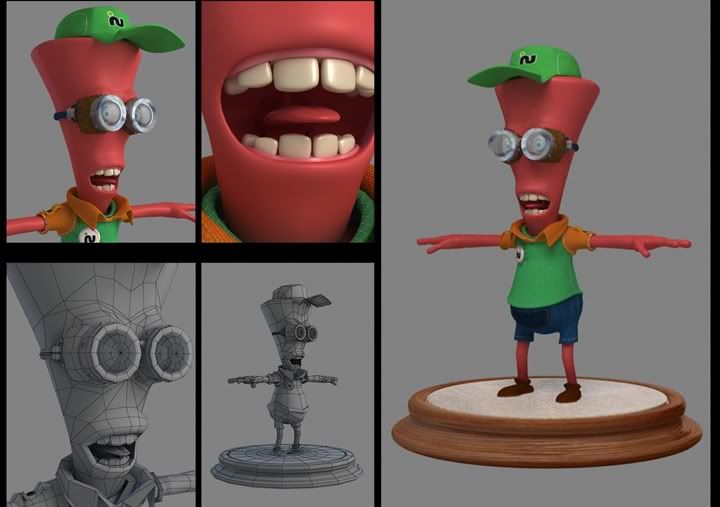 wireframe of the model
Well, this character was designed since 2008 and I transform it to be 3d model in early 2011.
Here's the sketch as this character concept artwork
Actually, this project is to coach my rigging's experience.. all process rigging made with custom-rig in 3DSMax. Yes! It's all simple model, I've no idea to show off my modeling skill now, but just rigging as well..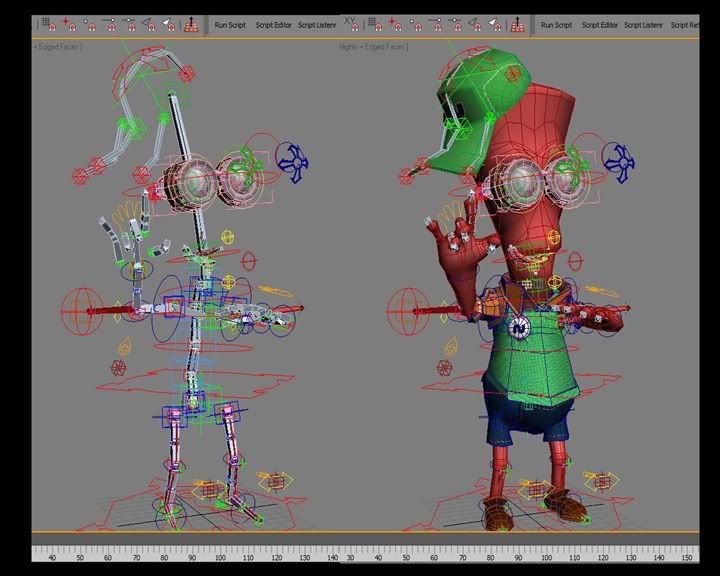 Look at this thumbnails! I use ik & fk system to splits and arm and blending's function on arm elbow, it's done by chains tool's.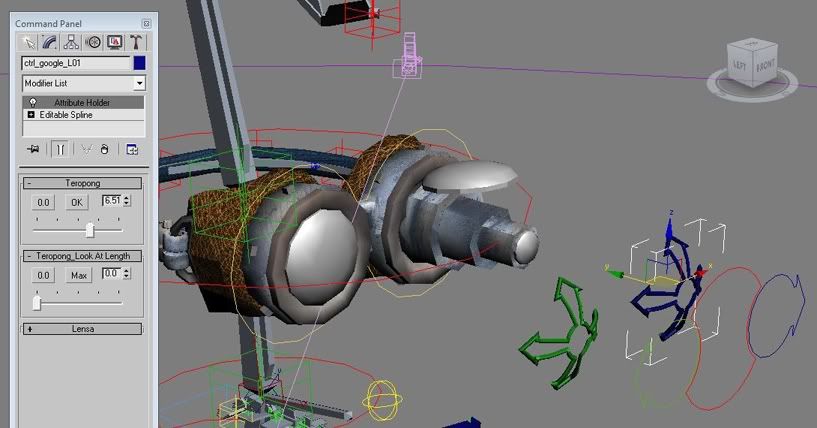 Arrangement controls Google using wire parameter and attribute holder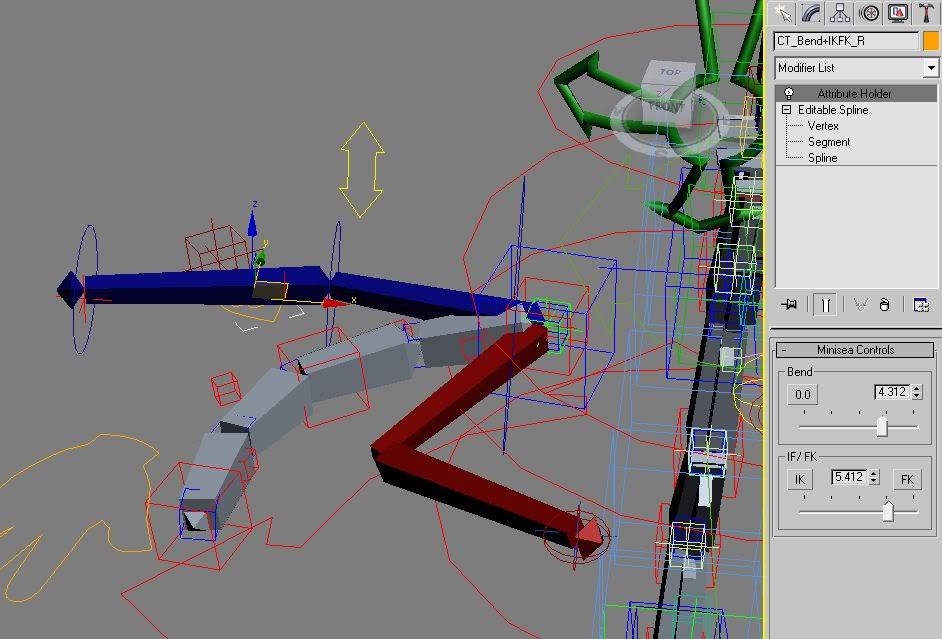 red bone is IK, blue one's FK and grey one's as custom bone which can bending and transform to IK or FK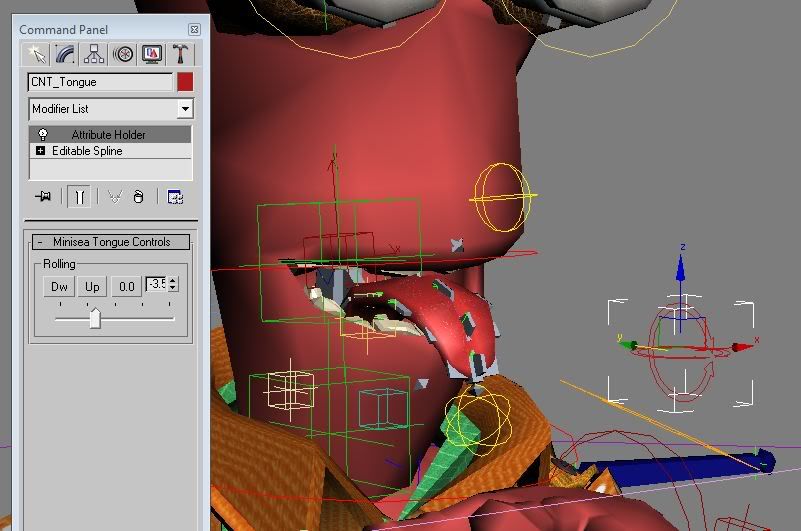 Here's tongue bone that can be controled also on attribute holder

Hope u like it :) Thanks..
Senin, 25 Juli 2011
Posted by Unknown